Use Most Searched Keywords to Rank Higher on SERP
Mark Ronson
Do you know what is the first step you need to take in order to get your website in the first place on the SERP?
Well, it is nothing but optimizing your website around the most searched keywords that are right for your business.
Finding the most searched keywords for your business is no doubt a true art.
SEO along with the search engines have changed a lot in the last decade. Even today, Google, the most used search engine in the world, keeps updating its algorithm, thus, constantly changing and evolving it.
As it may sound, it does make things a little harder for you to rank your website higher in the SERP, but, this is something still possible.
Till to date, SEO is the best tool you can use to drive traffic to your website organically. If you use the right tools and techniques while using search volume, CTRs (click-through rates), keyword phrases, long-tail keywords, etc. correctly, your website can enjoy huge traffic without spending any money on ads at all.
Ways to Find Words Most Searched on Google:
There are some major ways that you can use to find the most searched words on Google. Let's discuss them:
Listen to Google's Suggestions:
Google is the most used search engine in the world. It is not only because it is almost integrated everywhere. But it is also because it provides the best possible results to its users.
According to Google, they want what is best for their users. They also want to solve their users' queries as fast as possible.
This is not it!
Sometimes, Google cannot just mind its own business. Sounds familiar?
Imagine, you are using Google to find something. You start typing and once you have typed two or three words, Google starts giving you suggestions, even if you are not ready for that.
It might look creepy at first, but if you give it a thought, you will find that these suggestions are not only a smart move but also accurate.
This is because Google has designed its search engine in a way that can learn user behavior and respond accordingly.

If you type "how to buy a lap", Google will give you suggestions that are most searched on Google before, during, and after this type of queries.
These suggestions are usually built off the original searches by real people.
Now, did you get my point?
Exactly!
This is how Google gives us a list of possible long-tail keywords within seconds.
Google's Related Searches:
Google wants to help its users in every possible way.
It not only provides suggestions while someone is typing the query but it also gives a bunch of related searches at the end of the page.
For instance, if you are searching for "how to buy a laptop battery", you will see a list of "searches related to" at the bottom of the page.

With this exercise, you can get tons of most searched keywords.
People Also Ask:
There is another way Google can help you in finding what usually people look for in accordance with your query.

People also ask is not a very old feature that Google has added to help its users.
These are the questions people usually ask and are related to your query. Like, in the above example, when I searched for "how to buy a laptop battery", it comes up with a list of question that is related to my search.
This list is so smartly picked up that you can even call it a hand-picked list.
Now you have a lot of opportunities to create content around these questions.
If you click on any question, you will get a detailed description of it.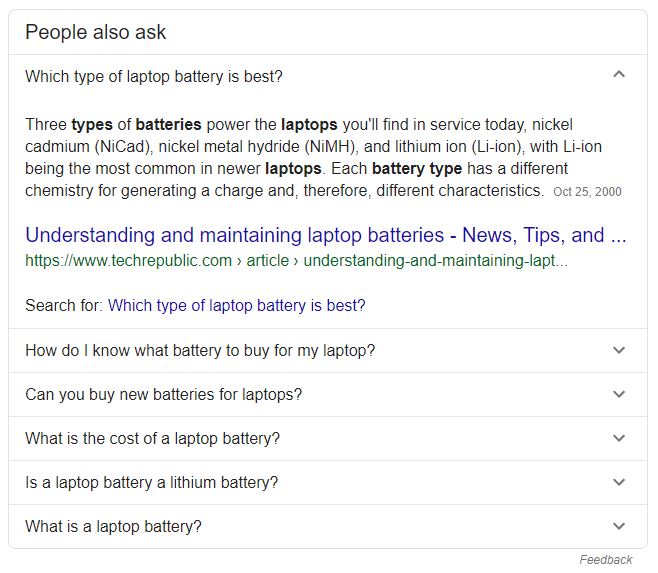 In the above image, when I clicked on the first question, it not only gives me a description of it but also adds some more questions related to my search.
Interestingly, this exercise will give you some most searched keywords related to your business that you can use to increase your website's rank on the SERP.
Use a Keyword Research Tool:
One of the best ways to find the most searched keywords on Google is to use a good and competitive keyword tool planner.
I, personally, like to use SEMScoop for keyword research. It not only gives information about monthly search volume, but it also gives other important information like keyword difficulty, domain authority, content size, etc.
KEYWORD RESEARCH:
Keyword research is not only about finding the right money keyword for your business, but it also helps you to find the most searched keywords.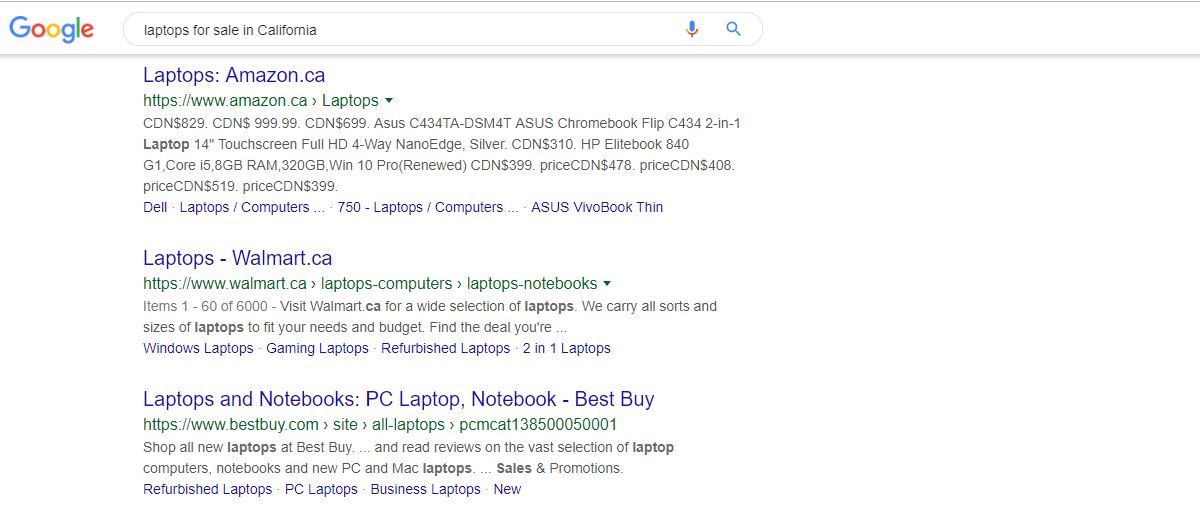 Some of you might be thinking what a money keyword is. Let me tell you quickly.
Precisely speaking, money keywords are the words searched on search engines that bring potential customers to your website – customers who are ready to pull out their credit cards and buy your service/product.
Let's suppose you find a keyword that is a good fit for your niche/business. Before planning your SEO strategy around that keyword, you need to check how many times it has been searched in a given location.

If the searches are too low, most probably that keyword is not going to fetch you a lot of traffic. However, if the numbers are too high, I tell you, be ready for a tough competition.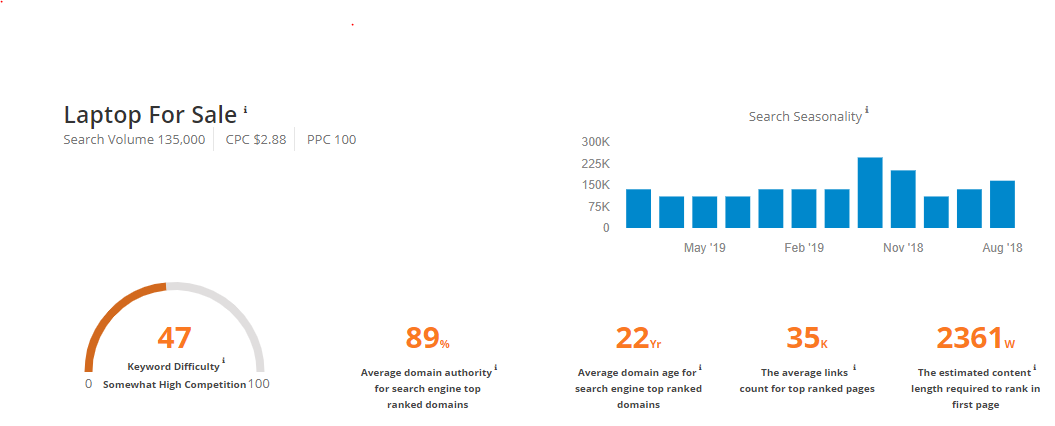 Once you have found words searched for your niche, you need to incorporate them in your website smartly.
How to Find Most Searched Keywords on Google?
To incorporate keywords into your website and rank it higher on the SERP, the first step remains the same – finding the right keywords.
In this section, I will walk you through the process which is used to find the most searched keywords.
The first step in this quest is to list down all the words and phrases that come to your mind when you think of your niche. Try to think about these words keeping yourself in your customers' place.
Once you have a list, ask yourself some questions and then decide whether they are a good choice or no. The questions you need to ask yourself are:
Are these words relevant to my website?
Will these words help my customers to find what they are looking for when they type and search these keywords in a search engine?
Are these words going to bring in the sale? Or they'll help me in meeting my organizational goals?
If the answer to any of these questions is a no, you might have to rethink a bit.
But, if all your answers are "YES", you are on the right path.
Before moving to any tool, do a little research yourself.
Type one of your words in the search bar of Google and see with what websites it comes up. If you own a local business and the top websites on the first of Google are all brands, and then it would be tough for you to bump them from their rankings. In this case, you better avoid this word.

Pro Tip – if your search results come up with banner ads, it shows that your keyword has high conversion rates.
How to Use SEMScoop to Find Most Searched Keywords?
Once you have a list of words with you, start looking for their monthly searches and other related information.
Login to your account on SEMScoop and start by entering the first word from your list.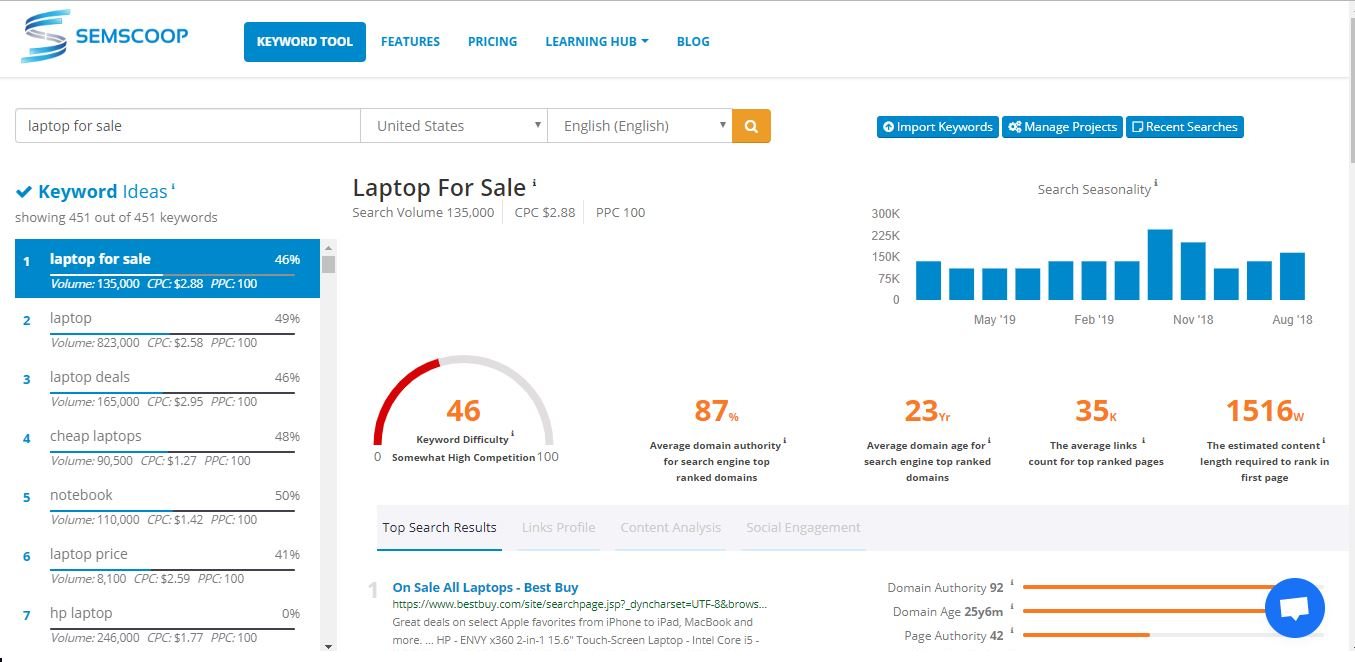 You will get a list of keywords on the left with monthly searches and difficulty level.
On the top right, you will see a graph which will show an approximate search volume for every month.
Study these keywords and highlight the ones that are most relevant to your business. You can also export the list to go through it later.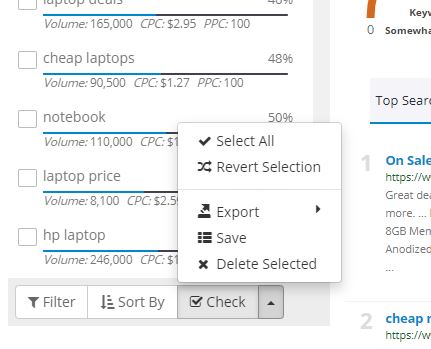 Use the same method for all your words and phrases until you have a pretty good number of keywords.
Go through all your keyword files and make a list of the keywords with the maximum searches. You are now ready to use these keywords in the content of your website and take it up to the first place in the SERP.
Long-Tail Keywords:
While researching for keywords, don't underestimate the long-tail keywords.
Long-tail keywords usually consist of three to four words or phrases. They are quite longer than the keywords people commonly use.
These keywords have comparatively less search volume, but as these keywords are more specific, their conversion rate is higher.
Another good way to find the most searched keywords on Google is by using Google Trends.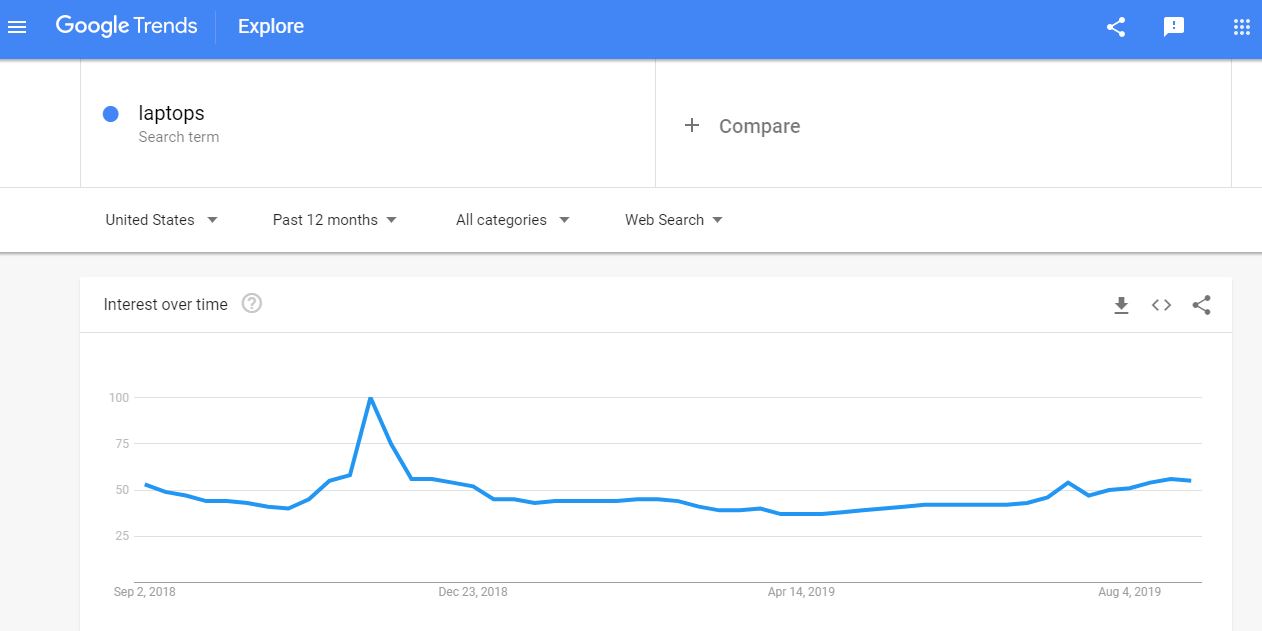 Unlike any keyword planner, Google Trends shows the relative popularity of search queries.
What is relative popularity?
Well, it is the ratio of the search volume of a query to the total sum of the search volumes of all possible queries.
Google trends show you a better picture by eliminating repeated searches by the same person within a short time period.
It is also interesting to note that it only shows data for popular searches and unpopular terms or the low-volume terms appear as 0.
You can also use different parameters to refine your search.
In the above image, you can see a set of parameters just above the graph. The last one from your right is set on Web Search.

It means that Google Trends has included all the results from the web including images, news, Google Shopping, and YouTube.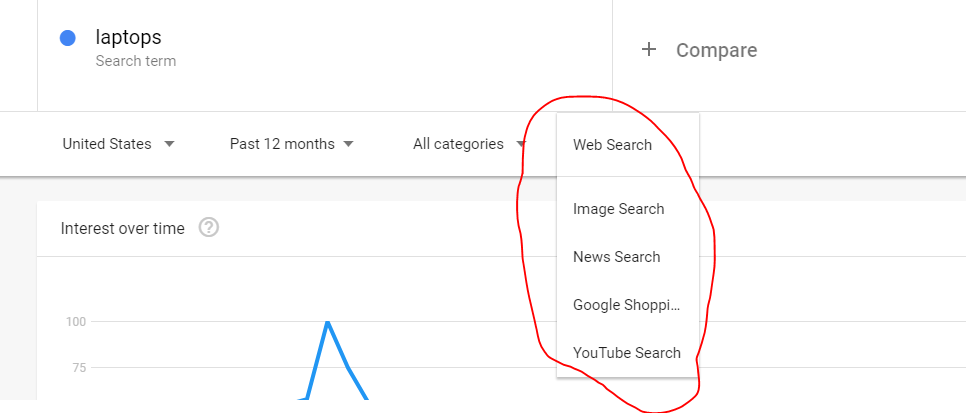 However, you can refine your search by selecting any of the options shown in the image above. Similarly, you can refine your results by selecting your target region/country, duration, and category.
Once you have selected your parameters, you can even compare two or more items by clicking on "+ Compare". You can add up to 25 items to compare.
The + sign tells Googles that you are looking for buy laptop, laptop battery, and how to buy laptop, and thus, it will show you results separately for each term.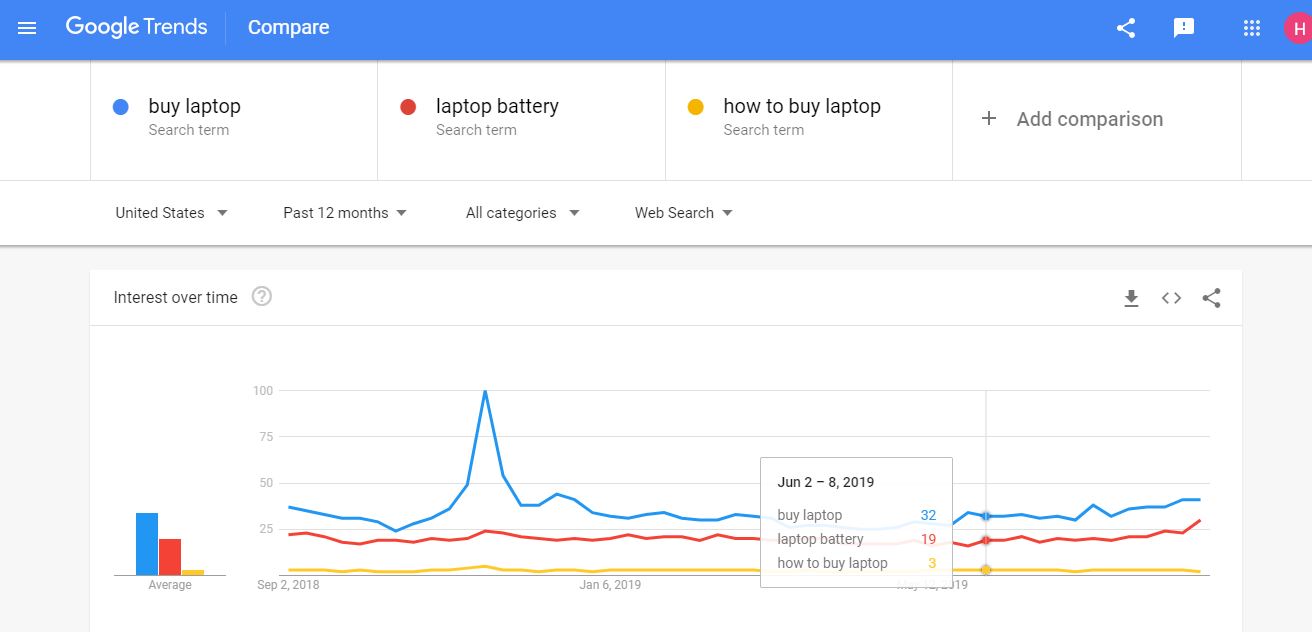 For every term you search, this tool also shows you the states from where people have searched these terms.

It doesn't stop here. Based on the data, Google Trends shows you the topics and queries related to your searched term.

Based on these results you can determine whether or not your selected keywords would help you in improving your searchability or not. You will get plenty of ideas as well.
Conclusion
Although finding the most keywords on Google is often time-consuming and tedious, you will love the outcome.
It might take a whole day of in-depth research just to come up with a bunch of keywords, but believe me, it's worth it.
Remember, keyword research plays a vital role in deciding the future of your business, as it is the way you can generate organic traffic.
With the information of the right most searched things on Google, you can create valuable content that not only takes you higher on the Google Search Page but also brings plenty of business for you.